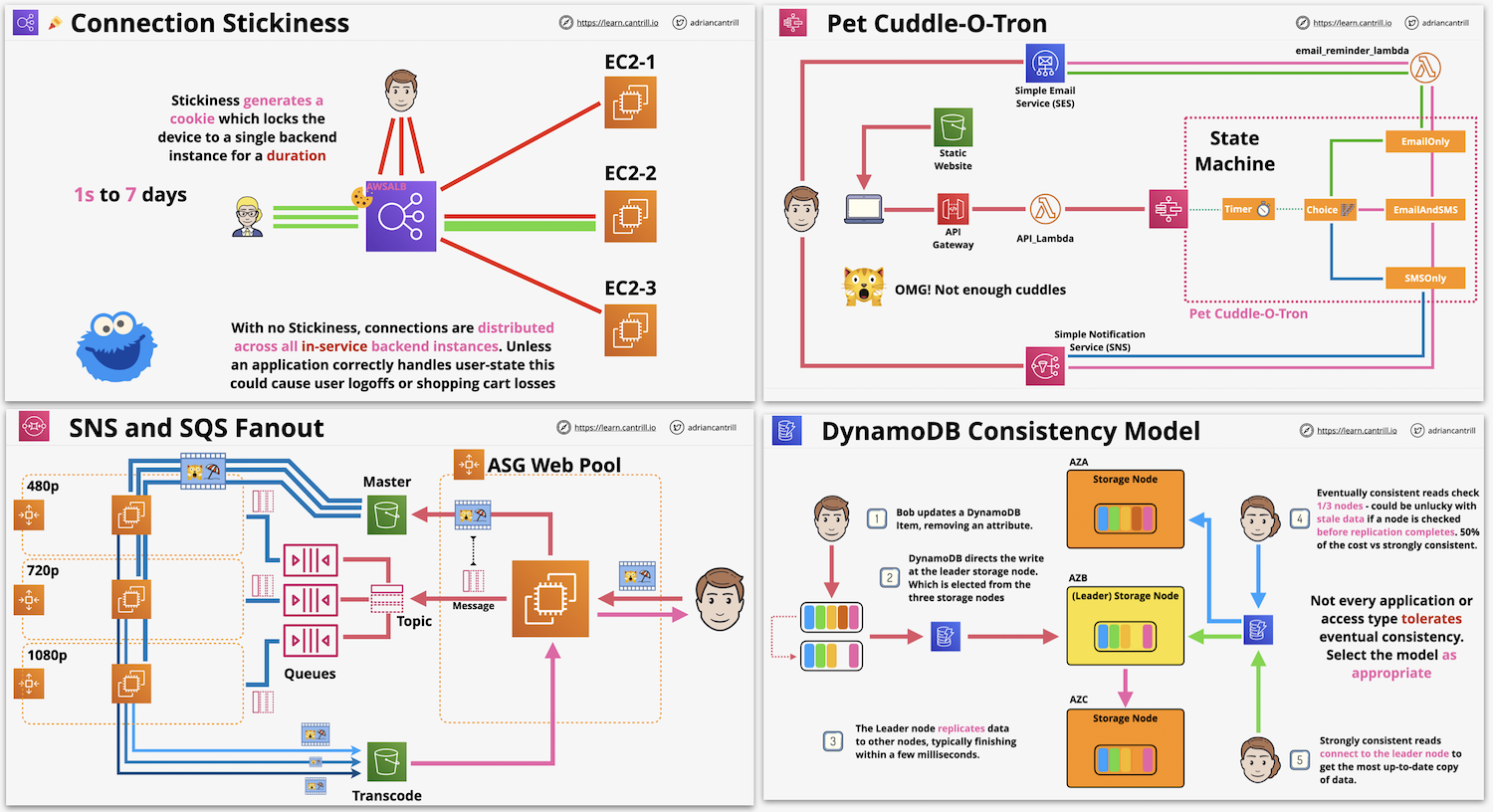 After a hard few months of work, I'm happy to announce the full public release of the AWS Certified Solutions Architect Associate (SAA-C02) course https://learn.cantrill.io/p/aws-certified-solutions-architect-associate-saa-c02

If you are looking for a course designed to help you achieve a great exam result AND become an actual Solutions Architect - this is it. I'm most proud about the high production standards, exciting demo lessons, visual learning aids and the professionally made captions. These open up the course for hard of hearing students or those with English as a second language.
Key course facts and figures :-

✅ Designed for the SAA-C02 exam - no old content
✅ 50 hours of content (plus extra ~15 hours for demos and exams)
✅ 16+ Hours of DEMO lessons designed to mirror the real-world.
✅ Custom designed visual learning aids designed to help you understand AWS architecture and retain knowledge (examples https://imgur.com/a/GSEKFM7)
✅ Access to a private SAA-C02 Study Group on https://techstudyslack.com - priority instructor support
✅ Designed to accommodate students with color vision deficiency - concepts are communicated with shapes, colors and vocals
✅ All lessons have human professionally produced captions for hard or hearing students or anyone with English as a second language.
✅ The course is suitable for ALL skill levels - I enjoy helping newcomers to IT and those shifting career into IT, everyone is welcome to enroll.
I have more courses on the way so get ready for more announcements.