Course Upgrades (if you ever want to upgrade)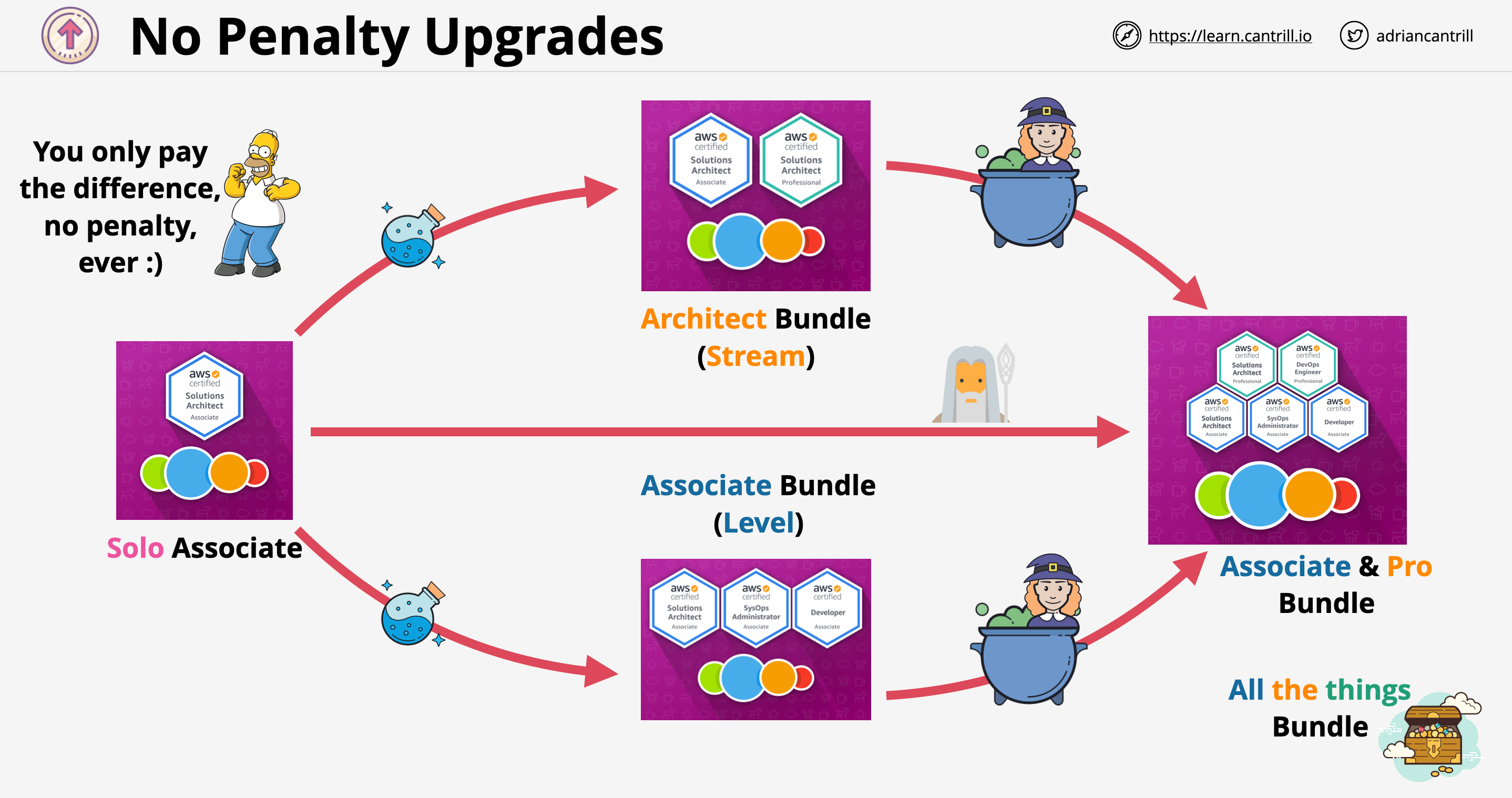 The https://learn.cantrill.io school has (or will have) a full range of content, including:-
Solo Certification Courses
Stream Bundles (e.g. Architect Bundle)
Level Bundles (Associate bundle, or Associate and Pro Bundles)
Collections (All the things bundle https://learn.cantrill.io/p/all-the-things)
(soon) Deep dives
Bundles offer discounts vs the price of the individual courses within them.
As standard, any learn.cantrill.io student can upgrade from solo courses to bundles, or from bundles to bigger bundles by paying only the difference in price - no penalty upgrades.
If you ever want a custom upgrade URL please use this support form https://learncantrill.zendesk.com/hc/en-us/requests/new
Just tell me what content you currently have, the email used to register and what bundle you would like.
No pressure .. I just want you to get maximum value from the content you buy.
Complete and Continue